With Dipongo, your child can choose their own adventures through stories that merge the real and virtual world. It's up to your child to use drawing, sculpture and creation to determine how their story will continue on the screen!
Dive into a fantastical universe…
Through creative stories, follow the adventures of new friends like Edgar the Fox in the Marvellous Jungle.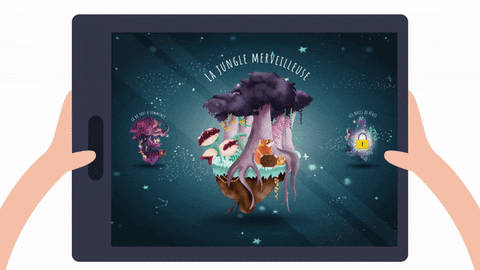 Suddenly the story stops!
You and your new friend encounter a problem. If you want the story to continue, you need to find a solution!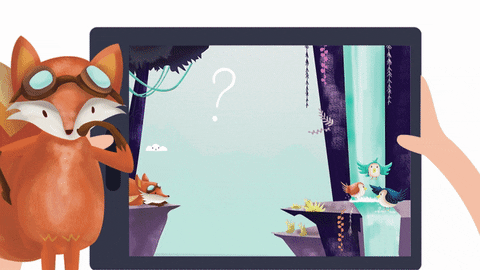 The solution lies beyond your screen…
It's up to your child to overcome the obstacle with their creations.  Using paint, crayons, clay, glue and other building materials, they need to devise original solutions to move the story along.
Your solution becomes part of the story!
Take a picture of your creation and watch it show up right away in the story.
Now, thanks to you, the adventure can continue…
Bravo! Now Edgar can find his friends, thanks to the magical cloud you just created.
Together, you'll get to continue exploring the colourful jungle where you'll find new puzzles to solve.
You're not alone on your creative adventure…
Check out the exciting and imaginative ideas our fellow travellers have come up with. You can also read their messages in Dipongo.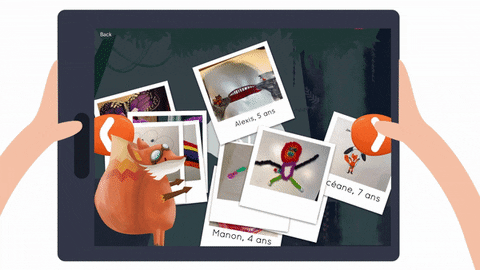 Discover the interactive game that reconnects your child to the real world.
integrated our app in book format to bring you a new way to learn through technology. At Dipongo, we want to show that it's possible to create connections and share fun times through video games.
Creativity
Sharing
Inspiration
Phygital
Our Partners